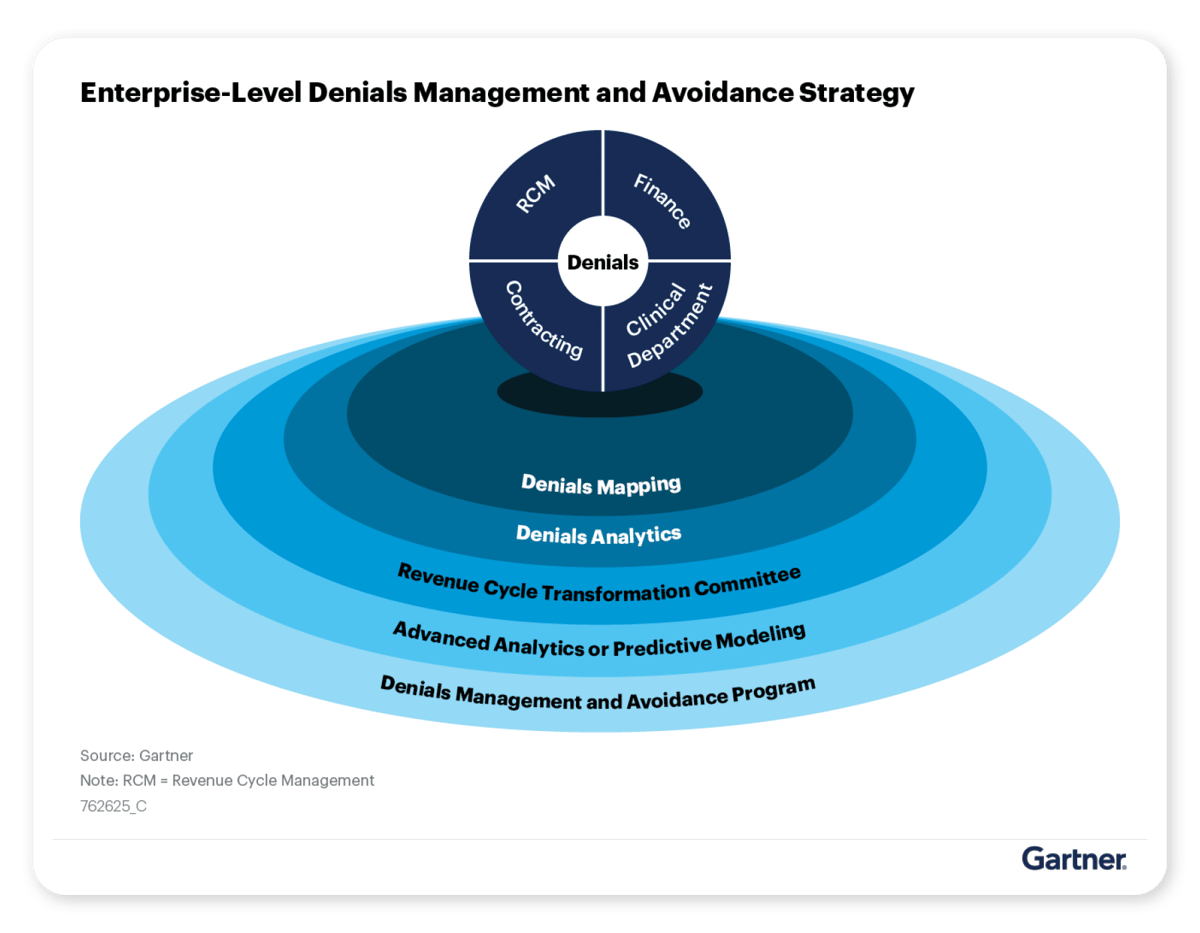 In this report you'll discover the four-step approach to execute your denials management and avoidance strategy, which comprises:
Establish a revenue cycle transformation operating committee to move from a sustainability model to a growth model.
Optimize RCM IT systems by mapping all denials codes.
Use descriptive data analytics to identify denials trends and root cause.
Use predictive analytics as a force multiplier for denials forecasting and proactively fixing denials in prebill status.
At Altera Digital Health, we're bringing next-level healthcare within reach to equip your staff with comprehensive support to help them create better patient—and profit—outcomes for your hospital.

Stability that's simple and sustainable.

Gartner, Healthcare CIOs: Invest in a Proactive Claims Denials Management and Avoidance Strategy, Sachin Dev, 21 January 2022
GARTNER is a registered trademark and service mark of Gartner, Inc. and/or its affiliates in the U.S. and internationally and is used herein with permission. All rights reserved.