A roadmap to clinically driven digital maturity
HETT 2022
27-28 September, ExCel, London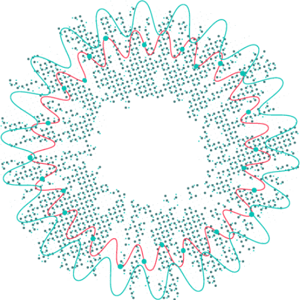 We're excited to be sponsoring HETT 2022, one of the UK's leading digital health innovation conferences.
On 27 and 28 September 2022, thousands of delegates will gather at the HETT Show at the ExCeL London to enjoy 2-days of free CPD accredited educational sessions, interactive activities, and networking opportunities with 100+ innovative suppliers and 200+ expert speakers.
You'll have the chance to meet the Altera Digital Health team on stand C28 and attend our panel session on Wednesday 28 September (11:30-11:50) to find out about:
The possibilities of implementing an EPR in months, not years, without any compromise on quality, safety, or usability
The role of leaders and the cultural shift in taking a digital first approach to deliver patient care, tackling inequalities and reducing backlogs
The benefits of mobilising data for patients and clinicians
How integration across regions is critical in helping clinicians and healthcare leaders make the right decision at the right time
How open solutions are essential in supporting seamless information sharing and regional digital transformation
How Human-Centred Design principles can be adopted in the development of solutions to deliver what clinical users need at the point of care to help reduce cognitive burden
In the session, you'll hear from digital health leaders from across the Altera Digital Health community and get an understanding of their experiences with EPR deployments. You'll learn more about the critical role the processes are playing in helping digitise, connect, and transform services towards digital maturity.
Panel will include:

Chair - Paula Ridd, General Manager (UK&I), Altera Digital Health

Nabeel Qureshi, Clinical Lead, Medway NHS Foundation Trust

Jenny Chong, Non-Executive Director, Medway NHS Foundation Trust

Mark Hutchinson, CDIO, Gloucestershire Hospitals NHS Foundation Trust

Dr. Constantin Jabarin, International CCIO, Altera Digital Health



The event is free if you work in the NHS. To book your place, please click here.
To book a meeting with us ahead of the event, please complete the form below.
We hope to see you there!