eBook - Top 5 ways to improve patient flow for UK hospitals and ICSs
Download the eBook to learn how to take a proactive approach to managing patient flow.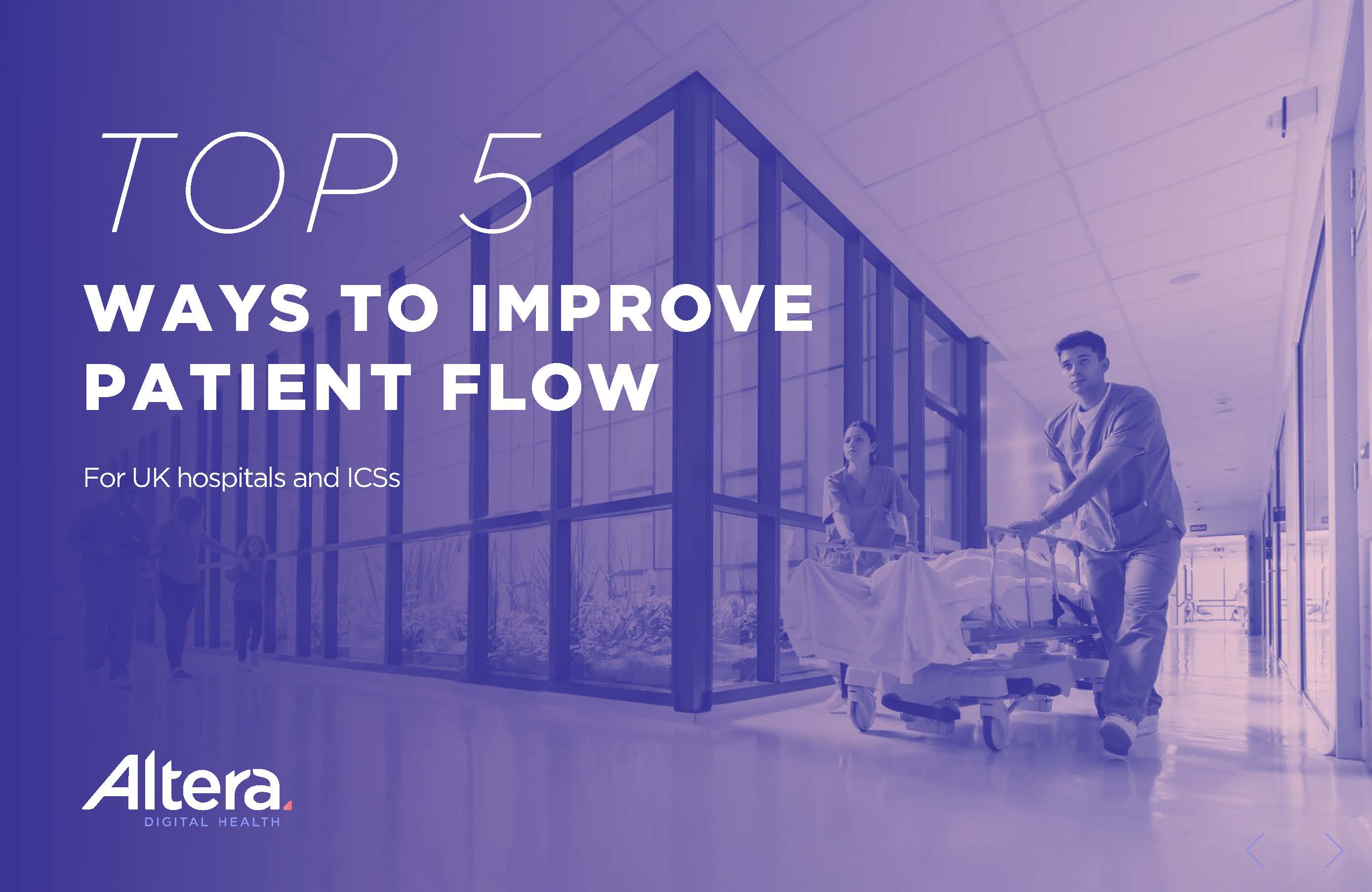 Hospital capacities have reached a crisis point. New data released by NHS England shows the worst ever set of emergency care figures since modern records began in 2004. The NHS is facing winter pressures like never before.
These pressures aren't unique and when combined with high incidences of seasonable illnesses like flu, as well as with the backlog of patients waiting for treatment due to COVID-19, it means the NHS is creaking at the seams.
The issues of delayed transfers of care and poor patient flow are a reality for every hospital. Healthcare leaders are realising the extent of the pressures facing the health service that people working in the profession have known for quite some time.
What organisations need is visibility. It means that when the occasional bed comes up, it is filled promptly with the right patient. It means that transfers with porters are done quickly to allow space to see new patients for example. And of course, cleaners are key to ensure there is appropriate movement. In addition, visibility of what there is and is key to ensure clinical incidents are ideally avoided.
Altera experts identified five key ways hospitals can improve patient flow and tackle these challenges. Download the eBook, "Top 5 ways to improve patient flow for UK hospitals and ICSs."
In this eBook, we explore how you can:
Optimise patient access and bed management
Eliminate housekeeping inefficiencies
Effectively manage the porter pool
Harness the power of predictive analytics
Deploy a single, integrated patient flow solution